Back in 2012, I was strolling through a local department store when the covers of a book and its sequel caught my eye.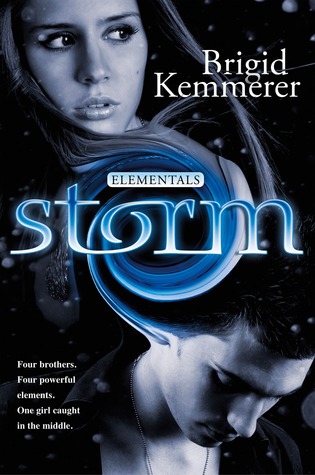 Of course, never one to buy a book simply because the cover was eye-catching, I flipped it over to read its synopsis. You can check that out
here
if you're interested. And then you can read on to find out why this series quickly became (and stayed!) one of my absolute favourites.
The series revolves around four brothers - Michael, Nick, Gabriel, and Chris - who can each control one of the four elements - Earth, Air, Fire, and Water. Because of this, they are deemed highly dangerous by a group of people who call themselves Guides, and are not supposed to be allowed to live. One little slip up could bring death to their door, or disaster to their town.
One of the first things I learned about writing was this: you should write what you want to read. So when I first started writing original stories, back before I ever took it seriously or considered that I could make a career out of writing, my characters always, always had these sorts of powers where they could control the elements. Hell, the fan fiction I was posting online at thirteen holds such characters. It's something that I have always loved and have always tried to write about.
So when I came across this series, I felt like it had been written specifically for me.
It was a strange feeling, but one I loved.
I find inspiration and motivation every time I read this series, and for that I am thankful. It helps that along with its amazing plot and believable characters, it is also well-written.
It is also worth mentioning that Brigid Kemmerer herself fast became somebody I admired, as a person. She is the first author that I've ever really taken the time out to message and tell her how much I love her work, and I expected maybe a quick thank you in response. What I got was a nice, lengthy email, and a conversation that went back and forth for a few emails more. And when I mentioned that I myself was a writer, she took the time out to ask me what I was working on.
She could have stopped emailing after the first message, but she didn't. And it cemented her in as one of my favourite authors.
I just finished rereading this series again, and it makes me excited to try to get back to my own stories. And that's a feeling I've been craving for a long while.